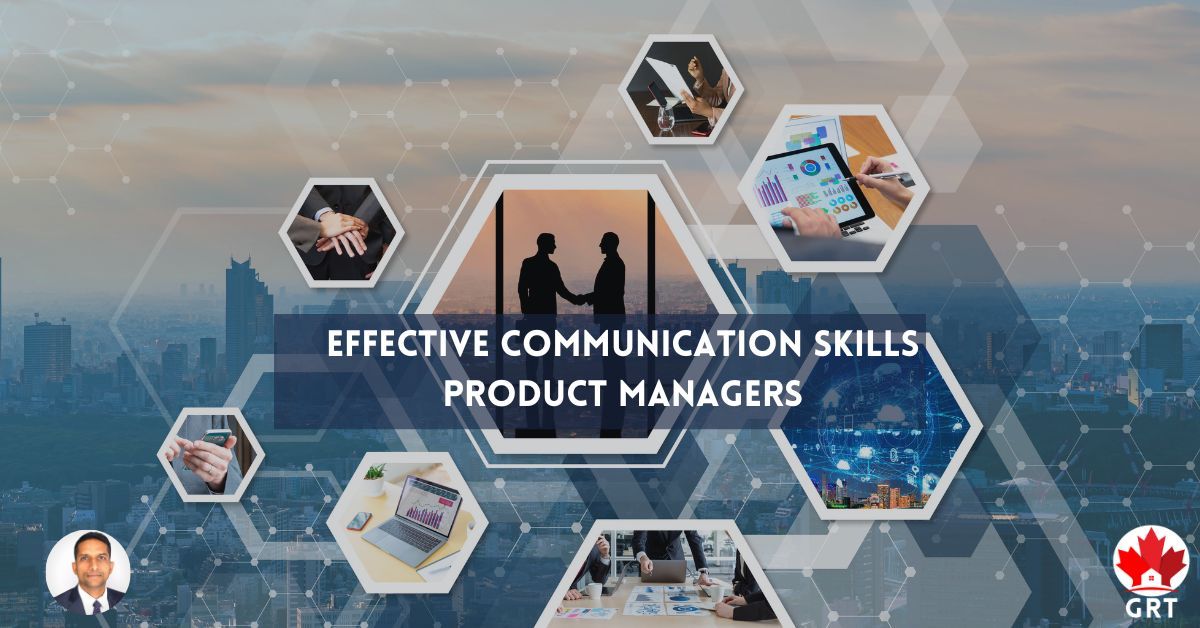 The role of a product manager is at the intersection of Business, tech and UX. But in reality - when it comes to communication this structure is not that simple - as we need to engage with a multitude of stakeholders internally and externally to ensure that the product is successful every step of the way - from ideation to launch.
Effective and clear communication is an essential skill that every product leader should nurture as they progress ahead in their product management journey.  Efficient Product Leaders need to ensure that they work collaboratively with the other team members by ensuring that they believe in the overall product vision and are motivated to support the product leaders in the building, marketing, selling, and supporting the products.
Before we actually go about building the products - it is important that Product Leaders do the hard thinking about the product idea and articulate the complete idea in written form. Having clarity in communication is very essential for any successful product and that starts with written documentation of the product with as much detail as possible.
Following are some tips for mastering business communication skills as an efficient product manager:
Understand Your Audience: Each one of us is very different - in order to get the desired output - product leaders should put in efforts to understand their audience - whether it is internal with the other team members or with the client.
By empathizing with the audience - Product Managers will be able to come up with better solutions to the challenges facing them. Externally, they need to capture the core need on the client's side - and translate their understanding clearly to the internal stakeholders.
Align Everyone with the Vision (OKRs / KPIs / Roadmap): Another important tip for effective business communication is to make sure every stakeholder has knowledge of product goals, objectives and key results. Product Leaders should make the KPIs visible to the internal stakeholders - to ensure that they are aligned with the end goal.
Enable Open Communication (Share data) & Iterate:  Apart from communicating the vision and goal - good product leaders should also encourage open communication among the team members. They should listen to what the team members are saying by looking for new ways to find solutions to the challenges. They should also facilitate sharing data - so that team members know - how their work is making an impact on the end goal.
Lastly, an efficient product leader is one that allows effective and efficient communication by providing clarity on the overall vision and the end goal. That starts from articulating the product idea in a written form to aligning and taking everyone along in achieving the end goal.
What are some of the effective communication tips that worked for your business? How are you facilitating effective communication in your business?
I am a product management professional based in Halifax, Canada and I write about technology, innovation, entrepreneurship and business strategy. You can learn more about me at the following link: https://iamgrt.com