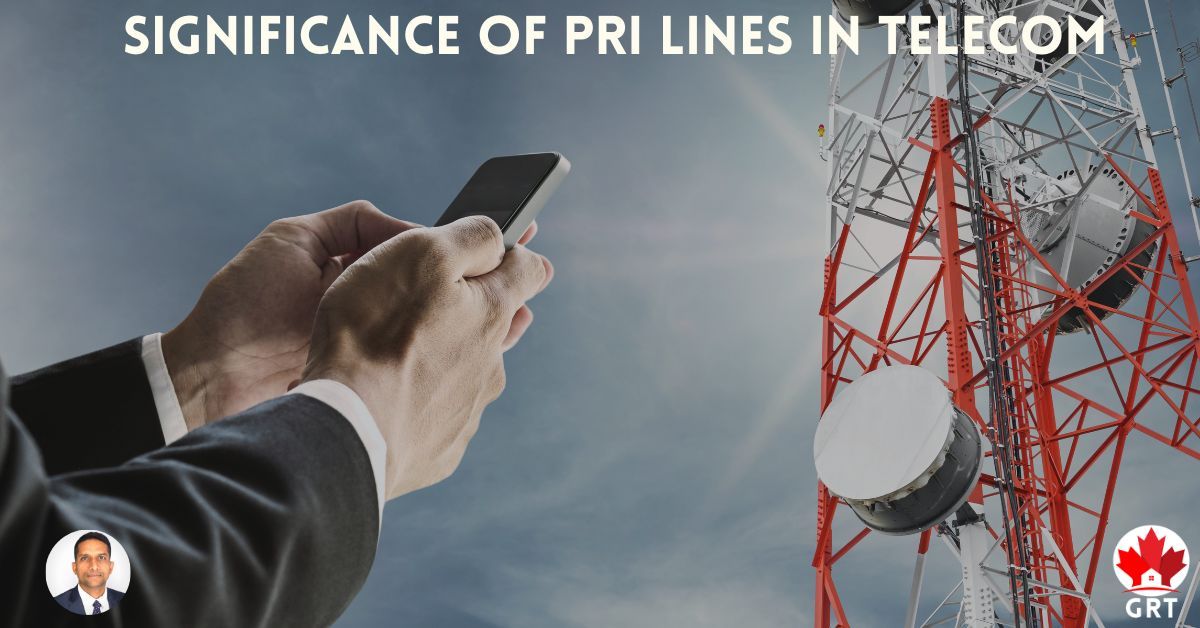 On one side - we are talking about building disruptive products in the era of new age technologies such as IoT, 5G and AI - while on the other side - some of the great innovations in the telecommunications sector are still being used actively used in the business world. One such technology is called - Primary Rate Interface (PRI) lines. PRI lines enable voice/data communications over physical cables (copper/fibre) between end users.
In the recent past, I was interacting with one of my contact - who is working with one of the leading telecom operators in Canada. We were discussing the telecom infrastructure and I realized from my conversation that many of the business clients within Canada are still using Primary Rate Interface (PRI) lines to support their telecom infrastructure.
What is Primary Rate Interface (PRI)?
PRI lines are mainly analogue telephone transmission technology (Called T1 in North America and E1 in Europe/Asia). PRI (Primary Rate Interface) is an interface standard that is used to deliver multiple voice lines over physical copper lines. PRI is this amazing technology that is in use since the 80s.
As the PRI lines are connected physically between the telecom operator and the business premises - the Quality of Service is higher compared to Voice over IP (VoIP) technologies. PRI is this amazing technology that is in existence for over 40 years supporting users with voice communications capability.
Amazingly, some of the technologies - which were launched many decades ago are still finding their acceptance in the mainstream market even today in 2022.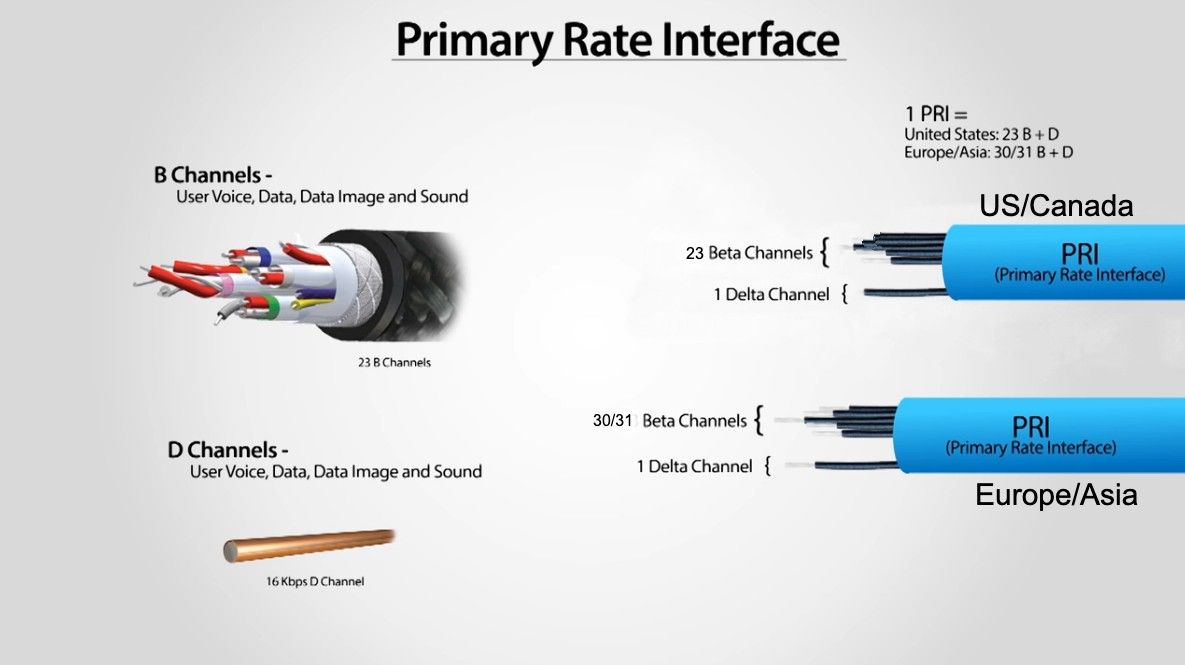 Source: Global Communications Group, Inc. (GCG) - Original - Repurposed by me - for comparing between T1 and E1.
As depicted above, PRI lines are the combination of 23 B + 1 D channels in North America (US/Canada) - meaning it is possible to handle 23 voice calls simultaneously as multiple phone lines are delivered and are part of one circuit. Whereas in Europe/Asia - the PRI lines are comprised of 30/31 B + 1 D channels supported in an ISDN circuit.
Advantages of PRI Lines:
PRI lines provide high-quality service compared to other latest technologies such as SIP (Session Initiation Protocol). SIP is a telecom standard that supports VoIP (Voice Over IP) calls by facilitating calls between the VoIP line and the PSTN.
PRI lines provide a higher quality of service compared to SIP lines - as there is a physical line established to facilitate the direct calls.
The installation and service costs are significantly lower than adding multiple voice or data lines. PRI Circuits can be used for voice, data and fax connectivity.
I am a technical person at heart (partly because of education - I completed my Bachelor of Engineering degree in Telecommunications). Although, I am technical - I normally prefer simplifying the technical jargon into an easy-to-understand visual format - that is aimed to give a high-level overview of the technical infrastructure behind a highly technical project.
One such example is a project I managed - an IVR (Interactive Voice Response) Gateway Platform powered by multiple E1 PRI lines during my tenure as a Digital Business Technology Lead with India's market leader in original animated content - Green Gold.
An indicative technical architecture of the project is shown below (I retrieved it from my archives - this was from the year 2010):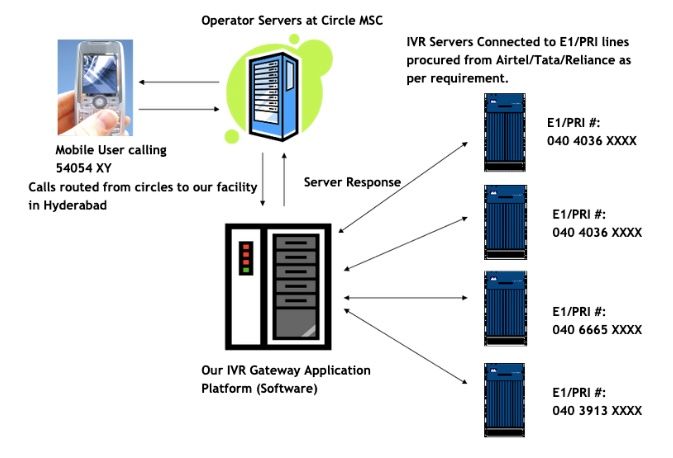 As part of the product team, we built the IVR Gateway Solution from scratch - and this was for the first time - I had experience dealing with a project of that size and scale (as it involved multiple PRI lines terminating into our custom-built data centre powered by an on-premise server infrastructure).
My role also involved making strategic partnerships (involved building relationships) with leading telecom operators in India.  When I look back - I prospered in my career - when I was put into challenging situations and scenarios when I was asked to go out of my comfort zone to act on challenges.
Having perseverance and staying focused on the end goal are some key traits - I developed through my past experiences. On that note, when I seek new opportunities - I always try to look for opportunities - where I will get to learn new things and evolve to the next level.
I am a product management professional based in Halifax, Canada and I write about technology, innovation, entrepreneurship and business strategy. You can learn more about me at the following link: www.iamgrt.com